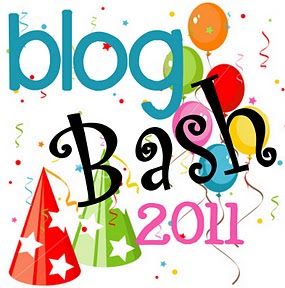 As many of you may (or may not) know... I am participating in Blog Bash 2011!
Blog Bash is just around the corner. It starts 22 June and runs though the 26th of June! That's only 7 days away YIKES! I have over $600.00 worth of FLUFF to give away! You may even get really lucky and win more than one package! Each prize package is valued at $100.00 or more!
You can scroll through the blog and see the items that are up for grabs... (I am still working on posting a few more). Hopefully I will get all done by the end of the week!
But for now, there are two ways you can get extra entry opportunities.
One is a Referral program I am trying to win over at Doable Diapers. You can check out how to score some extra entries for that by clicking
here
.
They second opportunity is for you to spread the news about Blog Bash 2011 by spreading the word through media outlets! You can read more about how to get those extra entries
here
!
I hope you all will have fun and will love entering the giveaways!
I have contemplated on using Google Docs for the entries, but with only a week to go and not all my reviews done yet, I have decided that the comment form will suffice for now!
It may take you a bit longer to enter, but I can assure you it will be well worth the effort!
If you have any questions, please feel free to comment here or shoot me an e-mail angela_heffner at yahoo dot com
~Mama of the Littles~